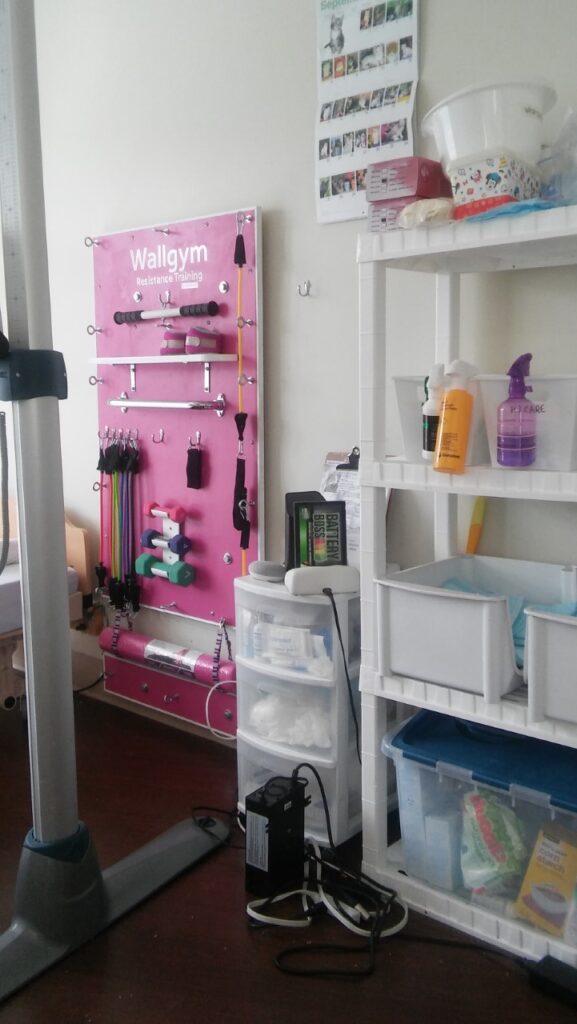 wallgym Personal trainer 1
10 upper body resistance bands (various resistances)
5 lower body resistance bands (various resistances)
15-20 attachment points
2 ankle straps
2 hand grips
1-2 shelves
Stability bar
Gorilla bar
3 dumbbells
Yoga mat
30″ Wide X 48″ Tall
plus
30″ Wide X 5″ Tall
wallgym Personal trainer 2
10 upper body resistance bands (various resistances)
5 lower body resistance bands (various resistances)
15-20 attachment points
2 ankle straps
2 hand grips
1-2 shelves
Stability bar
Gorilla bar
6 dumbbells
Yoga mat
Custom Art Work Available for additional fee
30″ Wide X 48″ Tall
plus
30″ Wide X 5″ Tall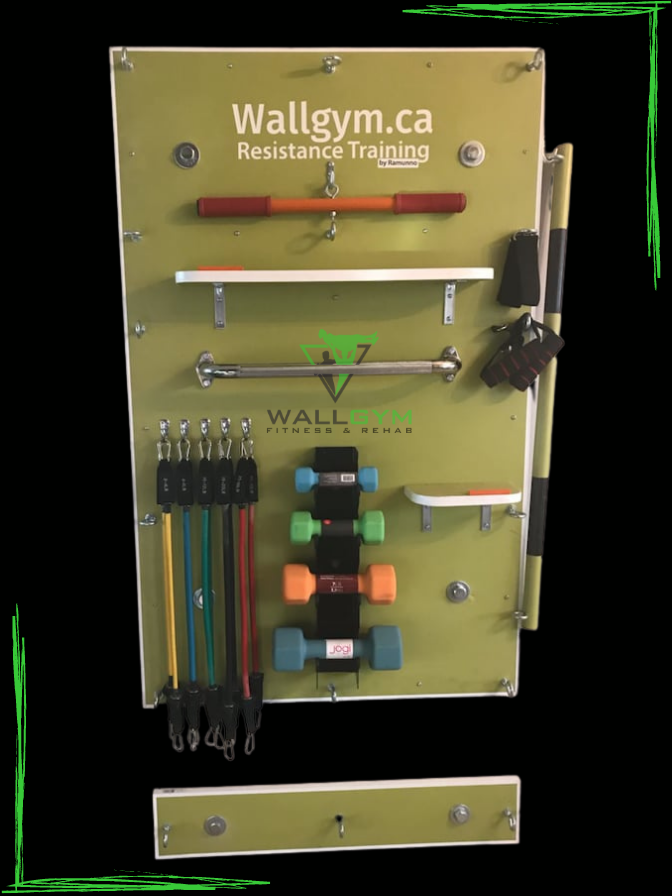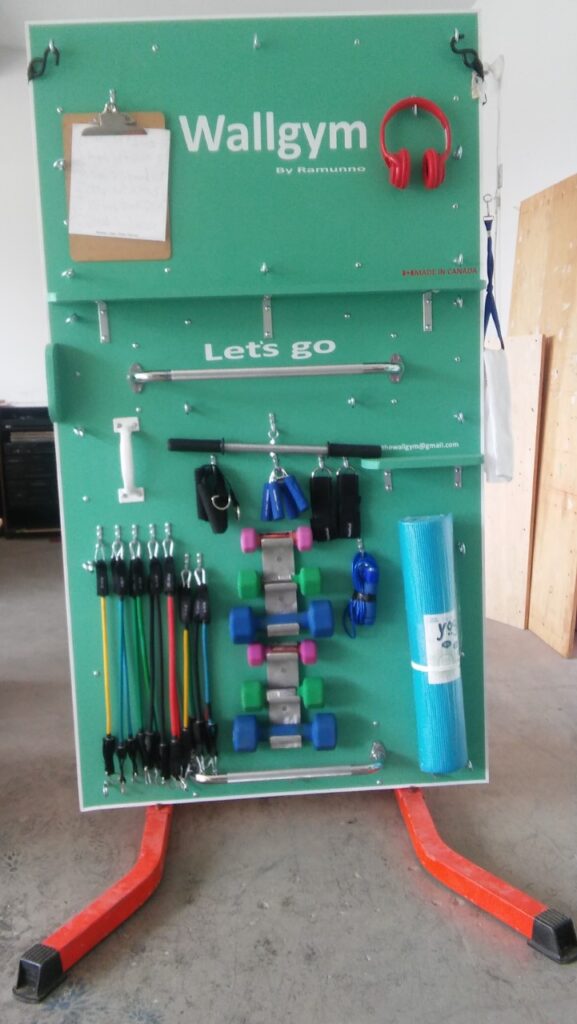 10 upper body resistance bands (various resistances)
5 lower body resistance bands (various resistances)
15-20 attachment points
2 ankle straps
2 hand grips
2 shelves
Stability bar
Foot bar
Gorilla bar
5 dumbbells
2 resistance grippers
Yoga mat
Clip board
Bluetooth Headphones
40″ Wide X 72″ Tall
wallgym Ultimate Rehab System
White board with reversable mirror
10 upper body resistance bands (various resistances)
5 lower body resistance bands (various resistances)
25-30 attachment points
2 ankle straps
2 hand grips
2 secured shelves
2 movable shelves
5 bean bags
4 coloured hooks
Stability bar
Foot bar
Gorilla bar
4 dumbbells
Sit to stand leg stabilizer
Sit to stand assist harness
Drop down parallel bars or pole transfer bars
40″ Wide X 72″ Tall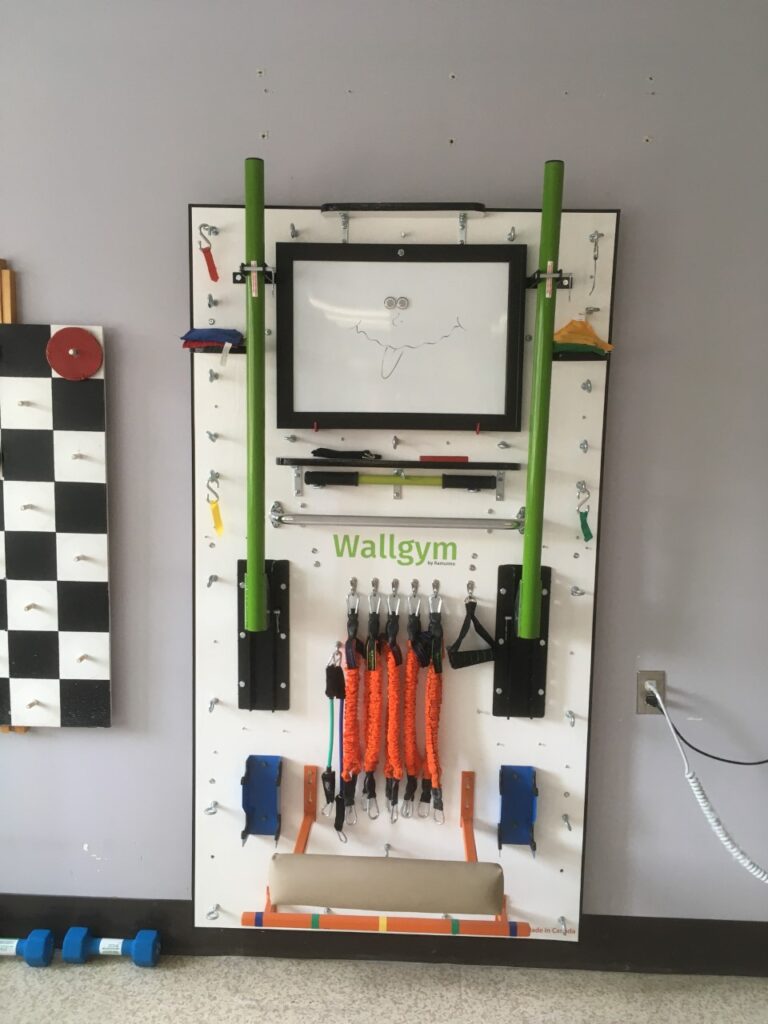 Cool Boards are 8 " Wide and available in 3 different lengths 24″ 26″ & 28″
This is a top quality product made of a Metamark premium vinyl material. Each Cool Board is laminated with premium gloss film and has full colour digitally printed graphics.
WallGym's transfer boards are lighter and stronger than wood as well as easier to slide and extremely durable providing you many years of use.
Custom artwork is included for an additional fee.
All Wallgym models are available in a variety of colours
Custom designs are available upon request